Gas Vent Pipe and Fitting
Double Wall – Type B and BW – Round and Oval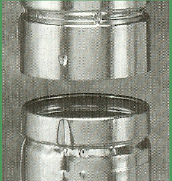 TYPE RV- ROUND VENT PIPE 3" THROUGH 8"
SELKIRK METALBESTOS RV Vent pipe is available in pipe lenghts from 6 inches to 5 feet. Its adjustable fittings and standard short lenghts eliminate all cutting, fitting and special engineering. An improved joint design provides for a rapid and secure connection in seconds.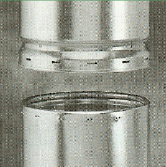 TYPE QC- ROUND VENT PIPE 10" THROUGH 48"
SELKIRK METALBESTOS QC Round vent pipe is a listed Type "B" gas vent pipe. Maximum weight is only 26 lbs. per foot (48" diameter). 18" and 30" lenghts combine to produce required heights. Adjustable lenghts eliminate cutting and fitting and provide expansion joints between fixed support points on long pipe runs.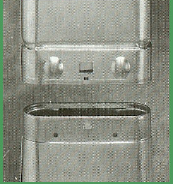 TYPE WV- OVAL VENT PIPE 4" AND 5"/6"
SELKIRK METALBESTOS WV Oval vent pipe, sizes 4" and 5"/6" provides the venting capacity of 4 inch, 5 inch and 6 inch round vent pipe. 4" WV is listed for both type B, type BW, and installations in a 2×4 wall. 5"/6" is listed as type B gas vent and requires no special factory supplied spacing parts for installation in standard 2×6 walls. Adjustable fittings and standard short lengths assure fast installation.
Rugged Construction • Assured Safety
Fully Tested and Listed
We have 3″ RV Through 18″ QC and
4″ WV Pipe and Fittings in Stock.